EVENT PARTY HOUSE




You bring food & drinks.




We do the rest!




WE DO:

Decorations | Photo Booths | Moonwalks | Tables+Chairs | Cleaning and More.




*AFFORDABLE PARTIES*
​
THE PURPOSE OF OUR PARTY HOUSES:
Our party houses are short-term rental houses (for residential use only). As our "house guest" we want you to feel at home here, so if you would normally be getting together with a small group of your family and friends - to celebrate a special occasion at your own home - but you simply prefer a larger/nicer home to do it at, then you should have the right to rent our house as your own temporary residence and celebrate here with us. Respectfully of course!
You can customize your hours however you like.






EVENT PARTY HOUSE


We are NOT a party hall. We are much better! We are the best short-term rental party house in Houston. As our "house guest", we allow you to host

small parties

and

small events

during your stay with us. L

ess than 60 guests.





BEST DEAL IN TOWN:




Take advantage of our amazing discounts, so that it's easier to afford adding on

PARTY DECORATIONS, 360 PHOTO BOOTHS, MOONWALKS, YARD SIGNS, and more.

As Houston's only "

all-in-one party solution

", we offer you the biggest bang for your buck - at the best price - plus you save time and have to deal with far less headaches when dealing with our experts.

Come hang out and enjoy your stay. Let us take care of the party plans for you.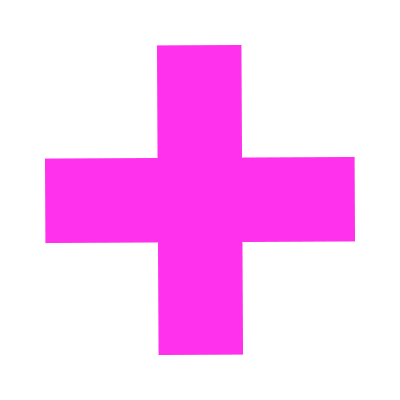 Welcome to Event Party House!



Hangout Hut is Houston's #1 short-term rental. We allow small gatherings, small parties and small events. We are NOT a "party hall", which are typically housed in a larger commercial space for larger crowds and strictly for commercial purposes. Our party houses are strictly residential in nature - imagine throwing a party at your home. Our short-term rental guests like to use our party houses because we love meeting new friends and hosting birthday parties, baby showers, dinner parties, brunch, graduation, and more. Most people find us by searching for cheap party hall venue near me in Houston to throw parties, but again WE ARE NOT A PARTY HALL. Don't let Google fool you! LOL. We are working to make sure that all 3rd party content provides are updated with the proper information.

That being said, we strive to be the best place for you and your family to get together and celebrate - just like you would at your own home. We are here to help with your parties and party rentals in Houston, TX. As a short-term rental, we allow our "house guests" to use our

space for small events

, house party rentals, etc, but only during host-approved small gatherings. We get tons of love from our guests becauswe we allow them to invite their friends over to hangout, but mostly we are just a regular short-term rental bed & breakfast. Our guests love that we have great properties at a great price.




PERFECT FOR SMALL SPECIAL EVENTS AT HOME

:



SPECIAL EVENTS:

Birthday Parties, Baby Showers,

Gender Reveals

, Engagement Parties,

Graduation Parties

, Family Reunions, Bar Mitzvahs,

Quinceaneras

, Bat Mitzvahs, Class Reunions,

Bachelor & Bachelorette Parties

, Micro-Wedding Receptions, Celebrations, etc.



OTHER EVENTS:

Game Nights,

Weekend Brunch

, Sunday Funday,

Dinner Parties

, etc.





HOLIDAY PARTIES:

Halloween; Thanksgiving;

Friendsgiving (friends thanksgiving)

; XMAS and

Christmas Eve

; Kwanzaa, New Years and

New Years Eve

; Valentine's Day;

Easter

; Mother's Day, Father's Day, Juneteenth,

July 4th

, etc.





* With multiple locations, we've done almost every party you can think of... you name it, we've thrown it!





Still not sure?

TOP 20 REASONS
NOT TO PARTY
AT

YOUR

HOME:
​
1.) Rule #1: "Events at home, get done alone."
2.) You don't want people in your personal space either.
3.) You don't want to go grocery shopping, then cook for everybody.
4.) You don't want to be solely responsible for decorations.
5.) You don't want to clean up after your event - by yourself.
6.) You don't have the space to invite EVERYBODY.
7.) You can host up to 60 guests (depending on location).
8.) The Hangout Hut has up to 16 - 20 parking spaces.
9.) We have a Huge Outdoor Space for cookouts, bounce houses, etc.
10.) We have a Bluetooth-enabled Digital DJ music system, or space for a live DJ.
11.) You want to do it BIG, right?! Partying at home isn't doing it BIG.
12.) The Hangout Hut is very popular, and known as Houston's #1 short-term rental Party Place.
13.) Your neighbors would call the cops if you do it BIG at your place!
14.) Our neighbors respect that we do not let parties get out of control.
15.) We are centrally located for everybody (all your guests, not just you).
16.) You want the worry free experience, with a helpful staff don't you? You can't get that at your place.
17.) You want an affordable property where folks can chip in on the costs - to help pay for everything.
18.) You are proud to support a local Black-Owned Business.
19.) You get $25 OFF on your second booking!
WINNER OF OUR FUNNY VIDEO COMPETITION
Want A PARTY packagE?


😂😂😂😂😂


Text us, or give us a call. We won't hang up!


Before calling, please take 60 seconds to

get a quote

, otherwise we won't know what to tell you when you ask us "how much will it cost to throw a party?"


PHONE: 713-865-6441